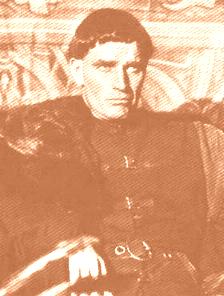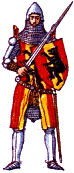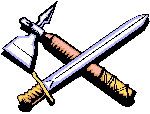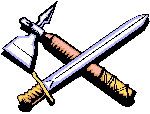 THE WAR LORD

DIRECTOR: Franklin J. Schaffner, 1965


THE WAR LORD is an accurate account of medieval life during the 11th century. This period piece is based on Lesley Steven's play: 'THE LOVERS' and is a fine example of cinema's ability to recreate long-gone eras. The period detail is exact, from costuming to the imposing tower-castle.

SYNOPSIS:

The film opens with Heston (Chrysagon de la Crue), a Norman knight in the service of the Duke of Normandy. He becomes ruler of a village on the shores of the North Sea. Upon his arrival, a battle with the barbarian Frisians intent on invading Heston's primitive Druid town occurs. The Frisian leader, Henry Wilcoxon, is an old enemy of Heston's. Wilcoxon had earlier kidnapped Heston's father and demanded high ransom for his return. Thus causing Heston to lose all his lands and holdings and become a 'pauper knight'. Sammy Ross (Volc ) a servant of Heston's finds Wilcoxon's son (Johnny Jensen) and makes the boy his page. He keeps the boy's true identity secret. Weary and wounded from the battle, Heston leads his tired troops to the castle which they will defend for the Duke. Heston is disgusted at it's condition, finding the previous 'War Lord' dead in his bed in the arms of a village virgin-maiden. Heston questions Maurice Evans (Village Priest) why the lord had taken a virgin when there were others more 'willing'. Evans explains about the law: le droit du seigneur, a custom which allows a lord to take any bride he desires on her wedding night. Later, Heston and some of his men are out hunting. The men's dogs attack Rosemary Forsyth (Bronwyn) while she is gathering flora near a stream. Fighting off the dogs Forsyth's clothes are tore from her body and she falls in the water. Heston rides up quickly yelling orders to his men that he wanted the villagers to be "handled softly!" The men ride off, leaving Heston helping Forsyth out of the stream. Stunned by her calm beauty he asks her name. Forsyth is also entranced with Heston's presences. Heston leaves for the castle with the stirring feelings for this strange, beautiful maiden. Niall MacGinnis (Odins), the village Elder, comes to the castle to ask permission from Heston for his son, James Farentino (Marc ), to marry Forsyth. Heston is stunned to learn that Forsyth is engaged but gives his permission--all the time feeling longing and desire for this girl himself. Heston's battle wounds worsen and Richard Boone (Bors ) calls for Forsyth to hold Heston while he sears the infected area with a red hot blade to help stop the infection. During this time, Heston is vulnerable to her touch and reaches out to her in a painful but needing embrace. Heston is continually plagued with thoughts of longing for Forsyth. His brother, Guy Stockwell (Draco ) tells Heston that he is under the girl's spell and to break it he must 'take her'. Stockwell reminds Heston of his 'right'. Heston goes to the wedding to claim his 'right of the first night'. MacGinnis agrees and sends Forsyth to the castle. She is torn for her love for Farentino and her increasing desire for Heston. In the tower room, Heston grabs her and tells her he has the 'right' while she cries for mercy. Heston orders her to go---but then in a final attempt to keep her, he begs, "I need you as I need breath, sunshine, fire in the winter-Honor! I want my life in you". Forsyth is touched by his words and responds, "They say it's a sacred thing for a high born man to begin your life. Are you afraid of me? I cast no spells." Heston, "Better if you did. Spells can be broken". Forsyth, "My lord, I too am bewitched!" Thus they kiss softly and their love blossoms. In the course of the evening Heston and Forsyth fall deeply in love.The following morning MacGinnis comes to collect Forsyth but Heston refuses and yells, "I'll NOT give her up. I can't!!!" MacGinnis returns to the village to tell Farentino what has happen. Farentino is beside himself and in his grief of losing his wife, screams, "HE KEEPS HER!" Farentino vows to kill Heston for what he has done. Farentino goes to the Frisians, telling them their king's son is a prisoner in his village. The Frisians launch new battles against the castle in an attempt to rescue the boy. During this time Heston and Forsyth's love grow and he opens up himself to her and how he had to battle for 20 years with only his sword as a "cold wife" at his side. Their love grow and Forsyth wants to stay with Heston but is torn for her loyalty to Farentino. Heston gives her his father's ring and declares that she is his lady and she should be honored as such. Stockwell is outraged and blames Heston for all the trouble with the villagers and the return of the Frisians. Bitterness welds up between the two brothers. Heston feels he has scarified everything for his brother  so he could stay at 'court' and Stockwell's jealousy of Heston's rank grows. Several battles occur during this time. Stockwell rides off leaving Heston to battle the barbarians on his own. Heston hopes that Stockwell is going for help but is not sure. During the last and greatest battle, the Duke's troops arrives with Stockwell leading them to save the besieged castle. Stockwell informs Heston that the Duke had appointed him lord of the village and orders Heston to leave and to take Forsyth with him. Heston tries to reason with Stockwell but Stockwell is intent on taking power even if it means he has to kill his own brother. Heston can not believe his brother would try to kill him and refuses to fight.Stockwell thrust his dagger toward Heston and they fight. In the end Stockwell is accidentally killed. Heston is totally engulfed with quilt and wants all the killing to stop. He returns the captive prince to the Frisians in an attempt for peace. He asks the Frisians to take Forsyth to their land for safety till he can make things right with the Duke. Farentino is crazed with the thought of Forsyth with Heston and attacks Heston, mortally wounding him. Boone kills Farentino. Forsyth runs to Heston's side crying because she fears he will die and they will never be together again. Heston tells her that she must go with the Frisians for safety. He says, "I can't take you to that far place right now. But I'll be with you always wherever you go". Forsyth tearfully leaves Heston who is bleeding profusely. Boone helps Heston to his horse knowing in his heart that Heston is dying. Heston orders his men, "Hold this place till I come back. You hold it well." With these last words, Heston rides off on his horse, slowly dying but committed to make everything right with the Duke, and the final hope that Chrysagon and Bronwyn someday will be reunited.

Heston is outstanding in his role and is given excellent support by an ensemble that never stoops to histrionics. Stockwell made his acting debut in this movie, as did Farentino. In one fight sequence Heston engages in some well-choreographed swordplay with Joe Canutt, son of legendary stuntman Yakima Canutt. Heston also did a few of his stunts-fighting dangerously close to fire during one battle scene. Director Schaffner's final cut was subjected to further editing despite his wishes. Heston  was disappointed with the final results, though the movie remained one of his personal favorites. In his autobiography 'The Actor's Life' Heston wrote "...the studio was convinced from the beginning that they had the ingredients for a huge tits-and-armor piece. If we'd been allowed to shoot in the English marshes with an English cast, away from the studio's enthusiastic urgings that we spend more money on flaming siege towers, I think we'd have the film we envisioned." THE WAR LORD remains an intelligent historical drama, exciting and atmospheric while never losing sight of the human passions that are its driving force.

MY COMMENTS:

THE WAR LORD is one of my all time favorite movies. I loved Chuck in this role that well suited his powerful presence, but yet it show how vulnerable he could be in the tender, romantic moments. This movie is one of the few, if not one of the best opportunities given to him for a romantic lead. Chuck and Rosemary were a perfect pair. She had the fresh, calm look of mystery to her which went wonderfully well with Chuck's  tortured, longing for her. THE WAR LORD really should be called 'THE LOVERS' after the play it is based on. I hope that first time viewers of this film can get past the lavish battles scenes and focus on the real storyline in this movie The tortured love between two people. This is really what the film is about.




PICTURES FROM THE WAR LORD BELOW

  PLACE YOUR CURSOR OVER THE PICTURES FOR  INFO ON THEM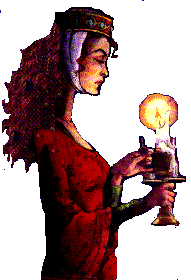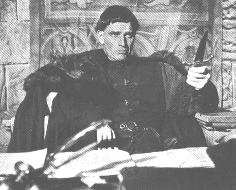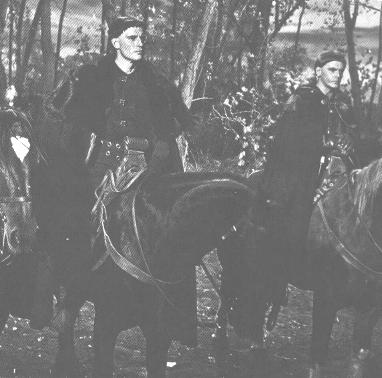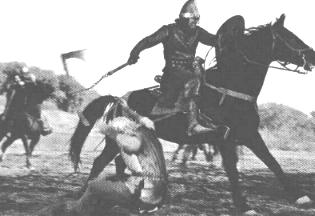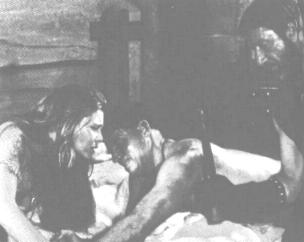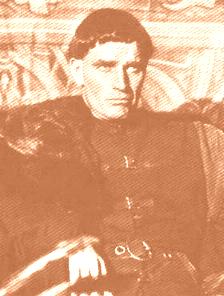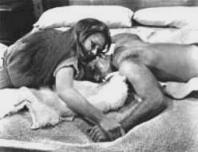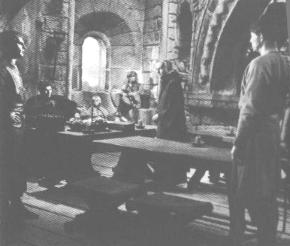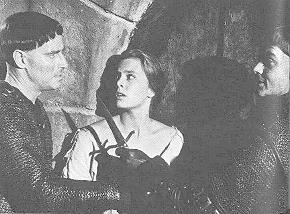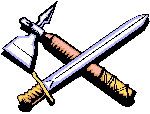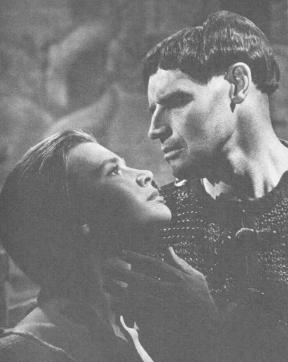 BELOW 3 PICTURES DONATED BY MARK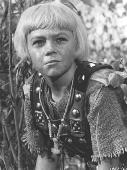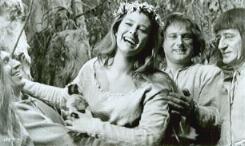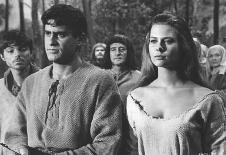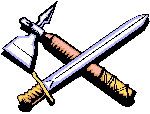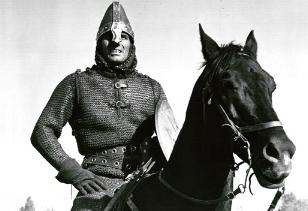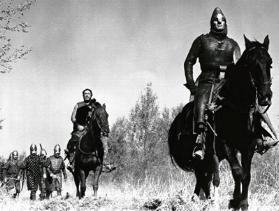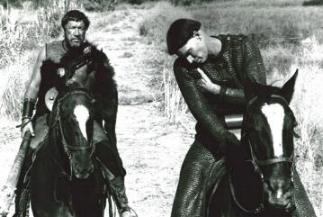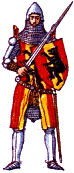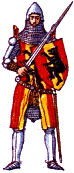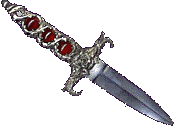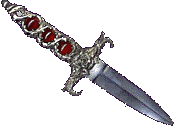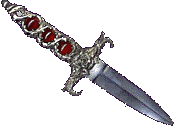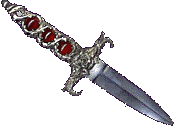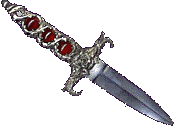 MORE INFORMATION ON

                                             THE WAR LORD:

Country of Origin: U.S.

Genre: Historical;War

Color or b/w: Color

Production Co(s).: Universal

Released By: Universal

MPAA Rating: NR

Parental Rating: Objectionable for children

Running Time: 123

CAST:

Charlton Heston-Chrysagon

Richard Boone-Bors

Rosemary Forsyth-Bronwyn

Maurice Evans -Village Priest

Guy Stockwell-Draco

Niall MacGinnis-Odins

Henry Wilcoxon -Frisian Prince

James Farentino -Marc

Sammy Ross -Volc

Woodrow Parfrey-Piet

John Alderson -Holbracht

Allen Jaffe -Tybald

Michael Conrad-Rainault

Dal Jenkins -Dirck

Johnny Jensen-Frisian Boy Prince

Forrest Wood Chrysagon's Man

Belle Mitchell -Old Woman

CREDITS:

Producer -Walter Seltzer

Director -Franklin J. Schaffner

Writer -John Collier, Millard Kaufman

(based on the play "The Lovers" by Leslie Stevens)

Source -Leslie Stevens

Editor -Folmar Blangsted

Musical Composer-Jerome Moross

Art Director -Henry Bumstead & Alexander Golitzen

Set Decorator -Oliver Emert,John McCarthy

Choreography -Kenny Williams

Costumes -Vittorio Nino Novarese

Make Up -Bud Westmore

Cinematographer-Russell Metty (Panavision,Technicolor)




CLICK NEXT BUTTON BELOW FOR MORE COLOR PICTURES FROM

THE WAR LORD

Copyright & Copy: 2003 MonaK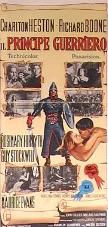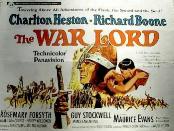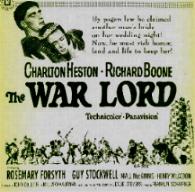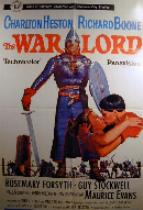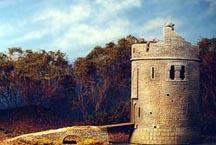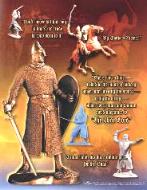 FIND VHS, DVDs,CDs, BOOKS, PHOTOS & POSTERS AT THE NEW

CHARLTON HESTON WORLD'S ONLINE STORE

CLICK THE ICON BELOW OR
HERE

BUY THE VIDEO OR DVD BY CLICKING THE LINK BELOW



Previous Counter Number: 90877

Replaced on 2-14-07

MORE COLOR PICTURES ON NEXT PAGE FROM

THE WAR LORD